One of my staple food items are my protein pancakes!  They are great to eat at breakfast time, but I will also make a batch of them and have them to eat when I am traveling or to have as a snack.  The great thing about these pancakes it that they are low carb, high in protein, and they TASTE AMAZING!  You can also play around with them and make your own flavors.  You can get creative and play around with the recipe to make them just how you like them!
Here is how I make my protein pancakes:
1 large egg
22 grams of your favorite protein powder
5 grams of coconut flour
1 tsp vanilla extract (if you use chocolate protein powder try using chocolate extract)
1 tsp baking powder
water (add until you want it as thin/thick as you would like)
Optional:  You can use almond milk instead of water
Optional:  Fresh fruit like berries or mashed bananas
Optional: PB2 peanut butter powder OR chocolate PB2

You mix all of the above ingredients into a bowl or cup.  You then pour the batter into a skillet, waffle iron, or any other kind of pan that you would like.  You can make the mixture think or thick depending on how you like it.  You can make the batter thinner to make more pancakes.  Cook them like you would cook "regular" pancakes.

I use Walden's Farm fat-free (sugar-free, calorie free, and carb free) syrup on my pancakes.  IT TASTE AMAZING!  It tastes just like regular syrup to me but without all of the calories and added macros.
You can play around with what kind of protein powder you like to use.  I have tried several different brands but a brand such as Body Fortress or Cellucor will work fine.  The fun part is finding a brand that offers a variety of flavors and just trying them out.  Different protein powders have different consistencies so you may have to add more or less to get the right mixture for your pancakes.
When I do my weekly meal prep, I will make several batches of these and freeze them.  This will allow me to make a bunch of them and save them to heat up and eat later.  This also helps them to stay good for longer than a week.  I do this because breakfast is usually one of my busiest times of the day.  At night i will take out a few pancakes from the freezer and put them in fridge.  Usually in the morning they are not frozen any more and I can heat them up with my syrup.
Please feel free to try these out and let me know if you have any questions OR if you have an alternate way to make these!
ENJOY!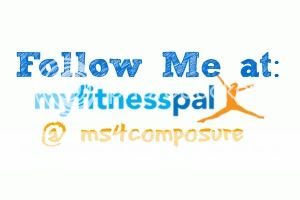 http://www.infinitelifefitness.com/wp-content/uploads/2017/03/ifl_logo_web-300x225.png
0
0
admin
http://www.infinitelifefitness.com/wp-content/uploads/2017/03/ifl_logo_web-300x225.png
admin
2013-09-29 06:00:57
2013-09-18 22:38:14
...Infinite Life Fitness Recipe: Protein Pancakes...