Here is another healthier indulgence!
I have found that it is very easy for me to stick with my diet plan…if  i know that i can treat myself randomly with a HEALTHIER version of some of my favorite treats
Today i am going to share with you how I made flourless peanut butter protein cookies!
FIRST: I MADE MY OWN PEANUT BUTTER!!! 
Yes i made my own pure peanut butter
This was done by:
~1 1/4 cup UNSALTED Raw Peanuts
~1 Tablespoon Canola Oil
I got my BLENDER  and put in 1 1/4 cup of peanuts.  I then put in the 1 Tablespoon of canola oil.

THIS WAS THE TRICKY PART….I had to play around with the settings on my blender to get it to start to turn to "butter"

at first I chopped up the peanuts (there was a "chop" option on my blender)
I then "Whipped" the peanuts (with the "whip" option on my blender)
This took a little time because I would Whip the peanuts for about 15-20 seconds and then have to take the lid off and mix the peanut chunks up with the whipped butter that was developing on the bottom of the canister.  This was the part that took the longest (about 10 minutes)

After the peanut butter was the consistency of peanut butter I added ANOTHER 1/4 cup of the raw peanuts (I LOVE crunchy peanut butter….if you do not want crunchy peanut butter than I would just add 1 1/2 cups of peanuts when you first start!) I just blended this for another 15-20 seconds just to chop up the new big peanuts and to get it mixed in with the butter
Directions for making the cookies:
I wanted to try to make peanut butter for these cookies to use up some peanuts that I had gotten and needed to use. so you can use store-bought NATURAL peanut butter (look on the back of the label at the store! The only ingredients should be peanuts and salt and possibly oil)

Ingredients:

1/2 cup Natural peanut butter
1/4 cup Protein Powder (I used a chocolate peanut butter protein powder I picked up from Wal-Mart)
1/4 cup liquid egg whites (or seperate the egg whites from 4 regular eggs)
1 teaspoon baking soda

Directions:

Heat your over to 220 degrees
mix all of the ingredients into a bowl
I used a table-spoon measuring spoon and scooped out table-spoon size balls and placed them on a cookie sheet

I let the peanut balls cook for about 10 minutes.  i took them out and then flattened them with a fork (to give them "texture" on top and to allow them to "flatten" like regular cookies.  You can leave them as balls but it may take a little more time for them to cook.

I put them back into the over and let them cook for another 10 minutes (until they turned slightly browner in the over)

I took them out and let them cool off for about 10 minutes.

and Whhhaaa-Laaaaa! You have HEALTHIER peanut butter cookies!

Nutritional Information:

My batch made 10 cookies!  I made the batter and split it up in tablespoon size cookies.  You can make yours smaller/bigger but you will have to recalculate this information if you make them a different size!

Nutrition Per Cookie (made 10)

Calories: 145
Total Fat: 11 grams
Sodium: 20 grams
Carbs: 5 grams
Sugars: 1 gram
Protein: 9 grams

Nutrition for the WHOLE batch:

Calories: 1454
Total Fat: 111 grams
Sodium: 198 grams
Carbs: 54 grams
Sugars: 11 grams
Protein: 85 grams
IF you try these out please let me know how they turned out!! I would love to know!
I hope that you guys enjoy these HEALTHIER forms of treats that you can hopefully start to incorporate into your life!
For more meal options, suggestions, recipes, or other food tips please feel free to follow me on Instagram as I upload things daily!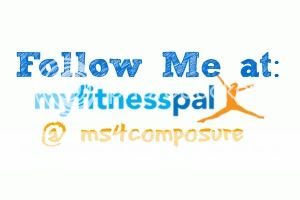 http://www.infinitelifefitness.com/wp-content/uploads/2017/03/ifl_logo_web-300x225.png
0
0
admin
http://www.infinitelifefitness.com/wp-content/uploads/2017/03/ifl_logo_web-300x225.png
admin
2012-10-18 06:00:48
2012-10-14 13:23:33
...Infinite Life Fitness Recipe: Flourless Protein Peanut Butter Cookies...