Well if you guys do not know, I consume quite a bit of protein.
It is always nice and refreshing to find new and exciting ways to make meals that have MORE protein but also have LOW calories and LOW carbs.
While surfing the net I have found quite a few recipes that I have tried…but i changed them slightly to fit my nutritional needs (low calories…low fat…low carbs….high in protein!)
If you do not follow me on Instagram than you probably should!!  I post new meals and meal examples almost everyday!
Infinite Life Fitness Chocolate Flourless Protein Muffins:
Ingredients: 

45 grams of (4.5 tablespoons) Chocolate Peanut Butter OR Chocolate flavored Protein Powder (ORDER THE PROTEIN I USED BY CLICKING HERE)
45 grams of (4.5 tablespoons) unsweetened dark chocolate coco powder (or you can use regular chocolate
120 grams of (8 tablespoons) egg whites (I used the inexpensive Wal-Mart brand liquid egg whites)
1/2 tablespoon (or 1.5 teaspoons) baking powder
60 grams of (about 5 tablespoons) Walden Farms Peanut Butter Spread (it can be bought at Wal-Mart or even on Amazon)
100 grams of  (about 7 tablespoons)Fat-Free Cream Cheese
40 grams (4 tablespoons) Truvia sweetener (you can use any sweetener you like, this just happens to be my favorite)

Directions:

Heat your oven to 350 degrees.
Weigh out all ingredients and put into a bowl
mix all ingredients in the bowl (you can use a hand mixer but i just used a wooden spoon.  Also, let the cream cheese set out about 20 minutes before you start so it is soft enough to mix in with the other ingredients)
Mix batter until it is nice and smooth! (I mixed it for about 10 minutes just to make sure to get the clumps out and to make it nice and smooth)
Pull out a muffin pan (or baking tray or glass cook ware)
oil pan with olive oil

use about 1/4 cup measuring cup and dip out mix and put into ONE muffin time (each muffin hole should get 1/4 cup of the mixed batter! This should make TEN muffins. The last (7th) muffin i did have to scrape the bowl to fill the last of the 1/4 cup to make the last muffin)
IF YOU USE COOKIE TRAY/GLASS COOKWARE: oil the cookware with olive oil to help prevent sticking.  Pour all of the batter into the tray or glassware (allowing it to settle like brownie batter) and put it in the over.  You will have to cut out your own square.  YOU WILL HAVE TO RECALCULATE total calories/fat/protein/carbs if you do it this way.  I split my mixture evenly between 7 muffins so what is listed below is not correct (if you make yours with the cookie tray/glass cookware)

bake for about 17-20 minutes (Just watch the muffins after 15 minutes! I could have taken mine out about a minute early…but i left it in for right at 20 minutes and they still came out very moist like muffins)

Take out of the oven and let stand/cool down for about 10 minutes

Nutritional Facts PER muffin:

Calories: 55.6
Carbs: 9.1 grams
Protein: 9.0 grams
Sugars: 1.4 grams
Total Fat: 0.6 grams
Sodium: 299 grams

Nutritional Fact FOR THE WHOLE BATTER:

Calories: 390
Carbs: 64 grams
Fat: 4 grams
Protein: 63 grams
Sugar: 10 grams
Sodium: 2094 grams
Take the numbers above and divide them by how even many muffins… brownie squares…or how ever many pieces you decide to divide the batter up by.

As you can see the muffins came out looking like REAL muffins…no flour…half of all the other crap most muffins (or brownies) are made out of!

The small white speckle on the right is cream cheese (just did not mix the batter good enough)

***NOTE***

the recipe that I copied this from had way more ingredients than what I used.  So you can double the above recipe if you would like.

IF YOU LIKE DARK CHOCOLATE YOU WILL LOVE THIS MUFFIN!! I am a HUGE fan of dark chocolate so this was amazing for me.  If you do not try using regular coco powder and also try using half of the amount listed above!  The dark chocolate coco taste was so strong with this batch that I was unable to taste ANY peanut butter taste (that was in the protein powder AND Waldens peanut butter spread) so next time I will use half of the amount I used for this batch to get more peanut butter taste.

But the muffins are fluffy…they smell great…they taste great…they were VERY simple to make…not a lot of ingredients and the ingredients I did buy I plan on using them again so  I will for sure get my moneys worth!

If you try these please let me know! I am always curious to see how other people make them!

You can add nuts or berries to these if you like to add more flavor.  You can play around with it and have fun!
ALSO Feel free to check out my other protein recipes such as:
Sweet Potato Chocolate Fudge Cake (CLICK HERE FOR RECIPE) 
Peanut Butter Protein Fudge (CLICK HERE FOR RECIPE) 
I hope that you enjoy these!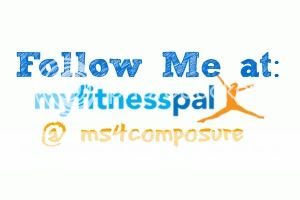 http://www.infinitelifefitness.com/wp-content/uploads/2017/03/ifl_logo_web-300x225.png
0
0
admin
http://www.infinitelifefitness.com/wp-content/uploads/2017/03/ifl_logo_web-300x225.png
admin
2012-10-11 07:00:16
2016-03-22 12:11:55
...Infinite Life Fitness Recipe: Flourless Protein Muffins!...